monbento® x Opinel: ein Gipfeltreffen
---
Entdecken Sie die exklusive, ultra-limitierte und eindeutig Outdoor-orientierte Zusammenarbeit von monbento® und Opinel: das Kit Lunch to go.
Mit dem Kit Lunch to go sind Sie ausgerüstet, um überall draußen essen zu können, mit Qualitätsprodukten, die Sie lange Zeit aufbewahren werden.
Schauen Sie sich die Zusammenarbeit in unserem E-Shop an:
Zwei französische Marken
---
Die Zusammenarbeit monbento® x Opinel hat keine Angst vor weiten Landschaften: Gipfeltreffen zwischen den Vulkanen der Auvergne von monbento® und den Alpenbergen von Opinel. Die beiden Marken haben sich zusammengeschlossen, um clevere und nachhaltige Produkte anzubieten, die in Frankreich hergestellt werden.
Kaufen Sie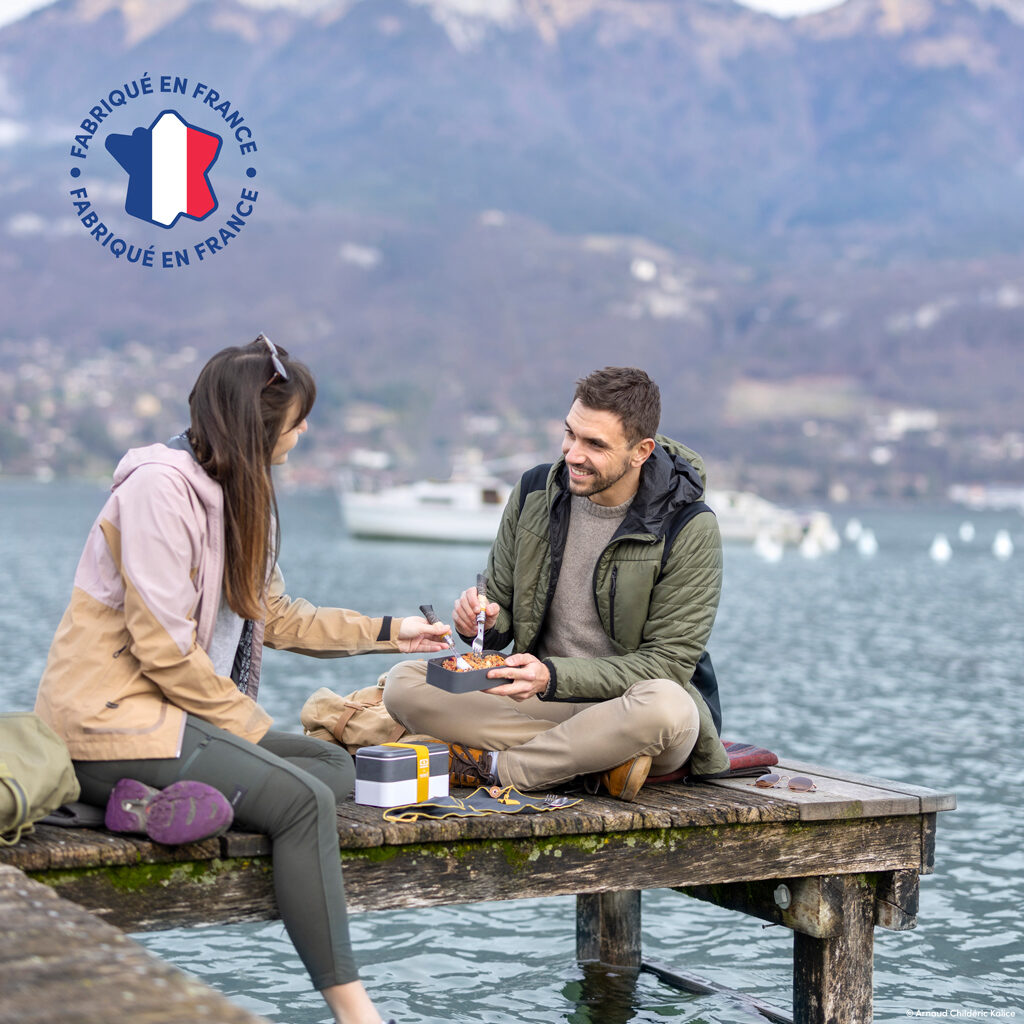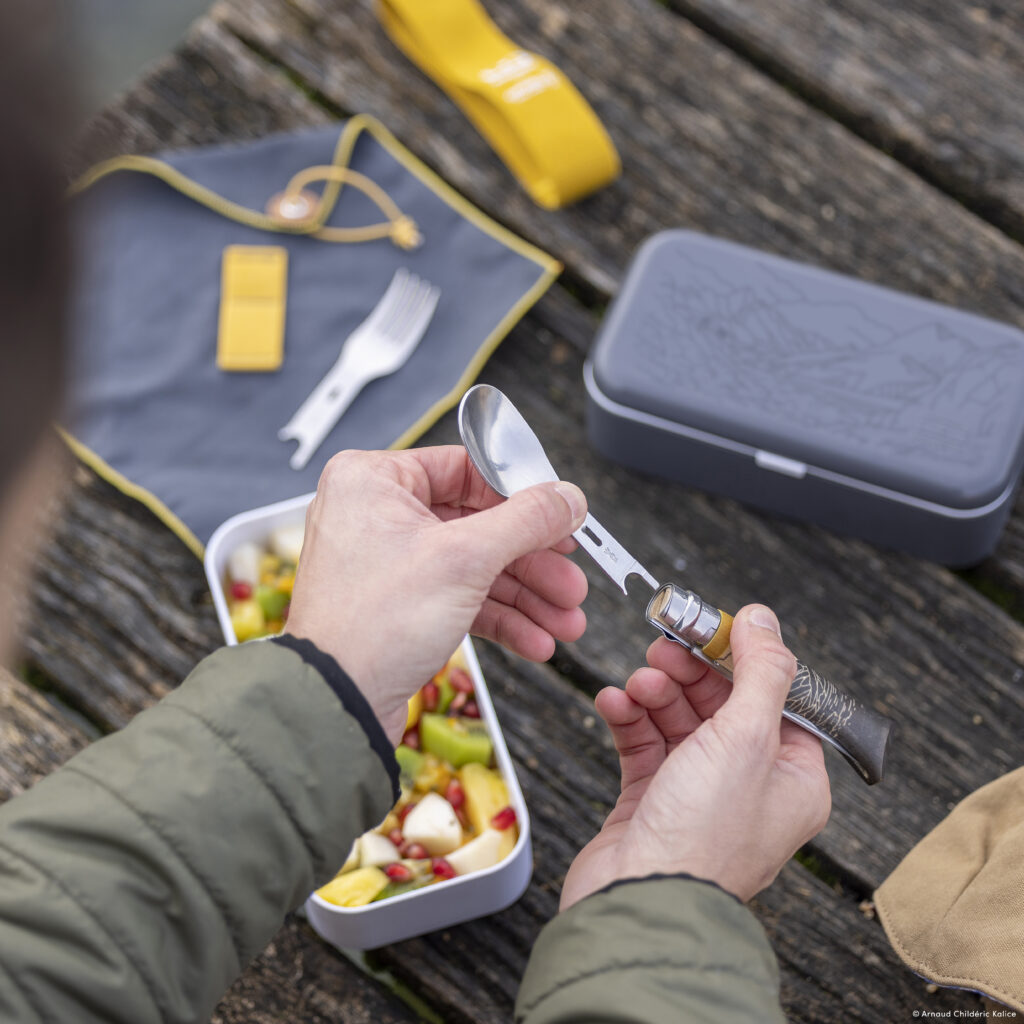 Ein neuartiges Kit Lunch to go
---
In diesem Kit Lunch to go finden Sie das Bento MB Original mit einem Fassungsvermögen von 1 Liter auf zwei Ebenen, in dem auch das Picnic+ von Opinel untergebracht ist: ein Serviettenetui, in dem das Kult-Taschenmesser Nr.08 sowie eine Gabel und ein Löffel aus Edelstahl, die in den Griff gesteckt werden, verpackt sind.
Kaufen Sie
Ein exklusives Design
---
Die Mitarbeiter von monbento® und Opinel arbeiteten Hand in Hand, um Ihnen dieses exklusive Design mit den speziell für die Zusammenarbeit entwickelten Farben anbieten zu können: anthrazit und senffarben, um leicht von der Stadt in die freie Natur zu gelangen.
Kaufen Sie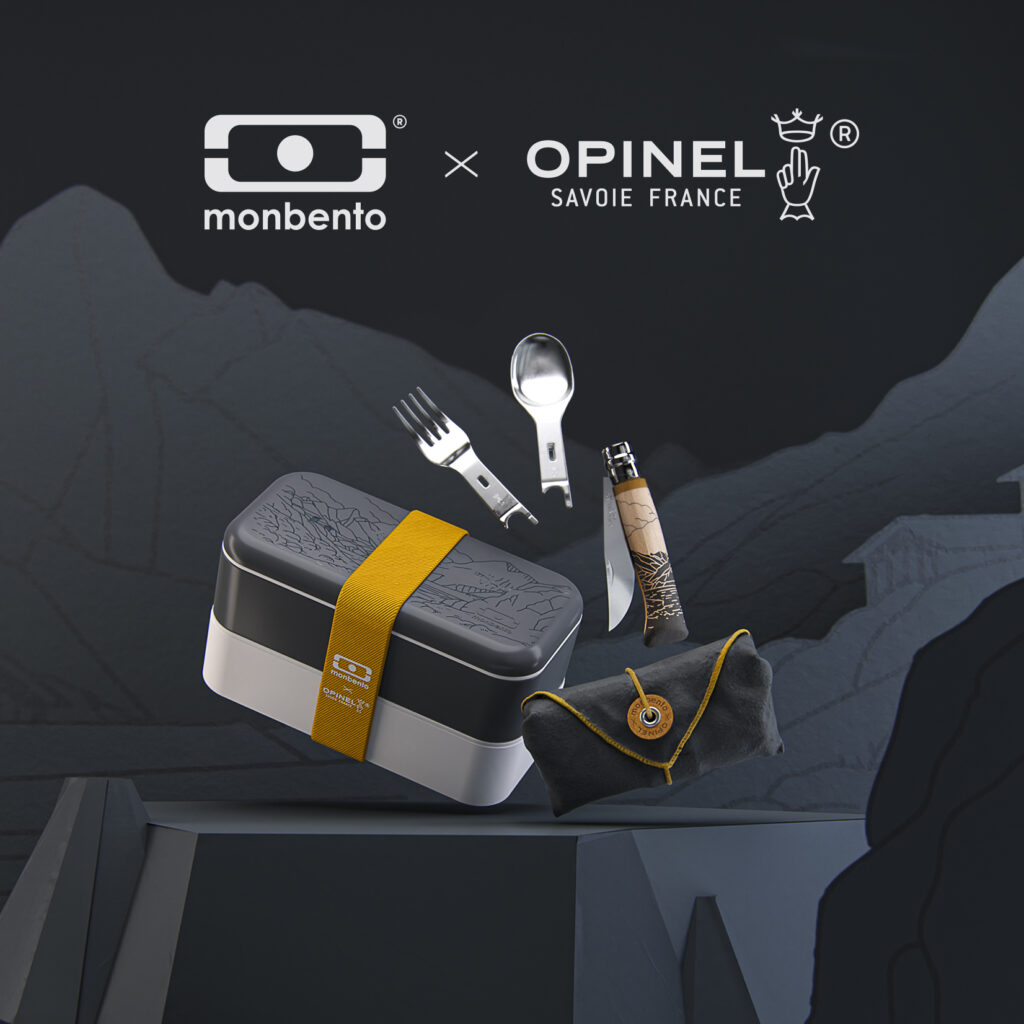 Fotos:
©KALICE Arnaud Childéric