MB Warmer
---
Take along, reheat, enjoy!
No microwave needed: thanks to the MB Warmer, enjoy a hot meal with ease! To keep removing the constraints related to meal breaks, we wanted to go further in innovation and offer a self-heating bento box
Buy now

Healthy

Efficient

To go
Healthy
---
A metal tank has been combined with a healthy and even heating system to offer you meals that taste as good as if they had just been cooked at home or in a restaurant. The taste, texture and nutritional properties of food are preserved.
Buy now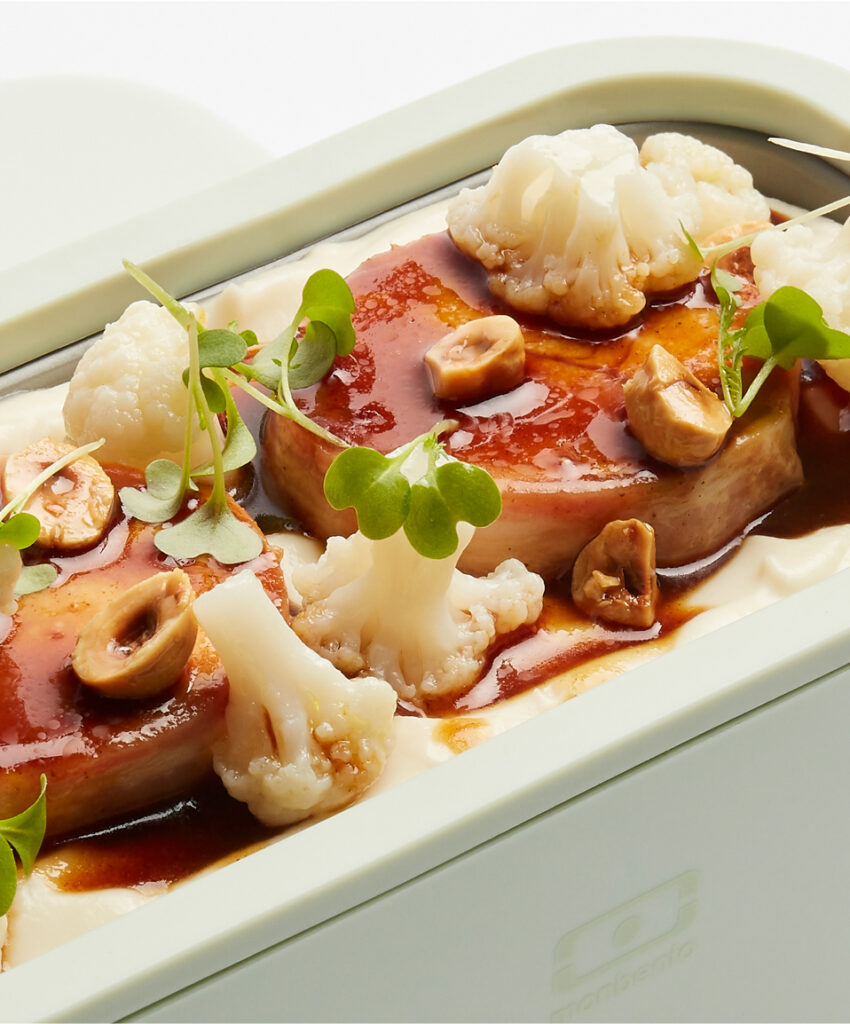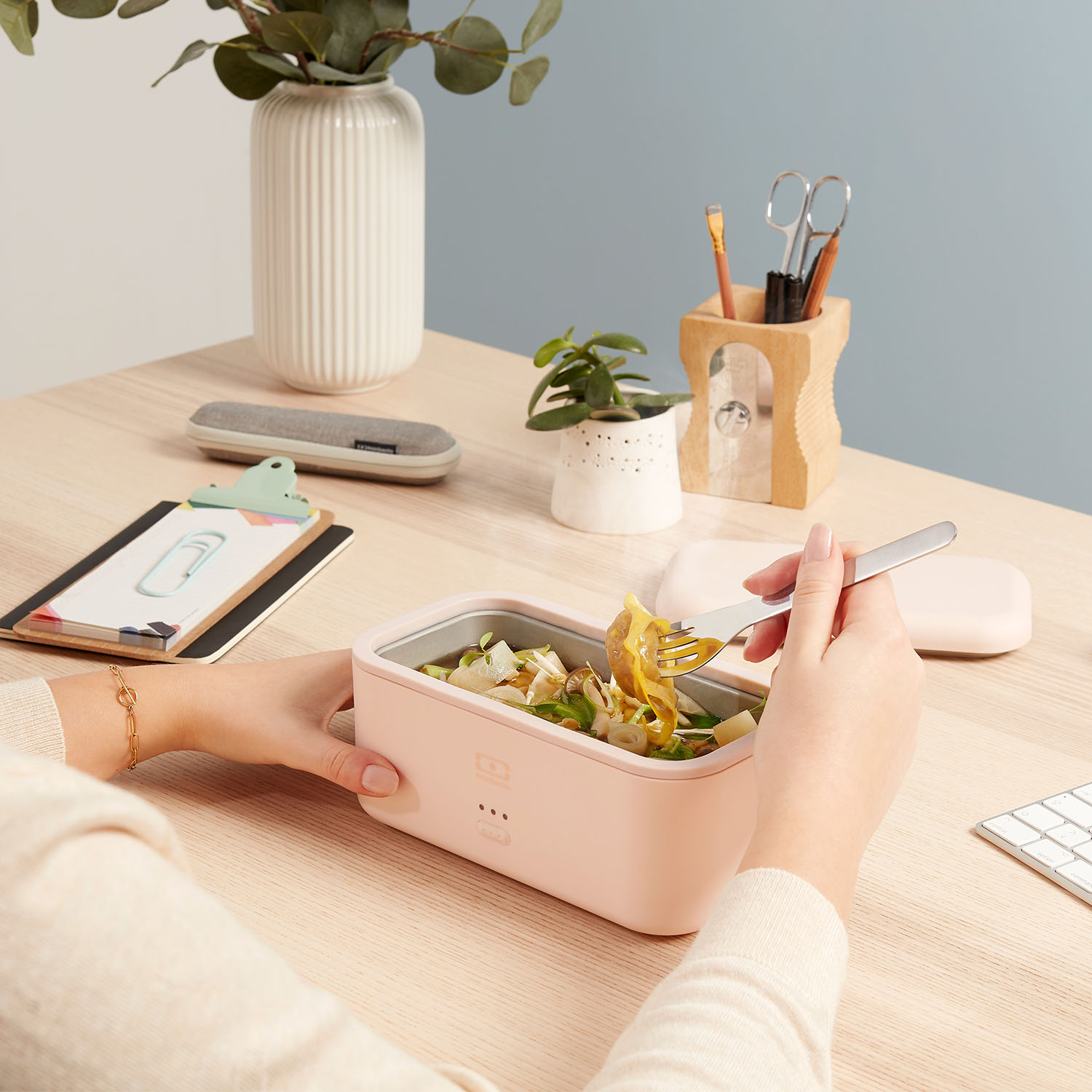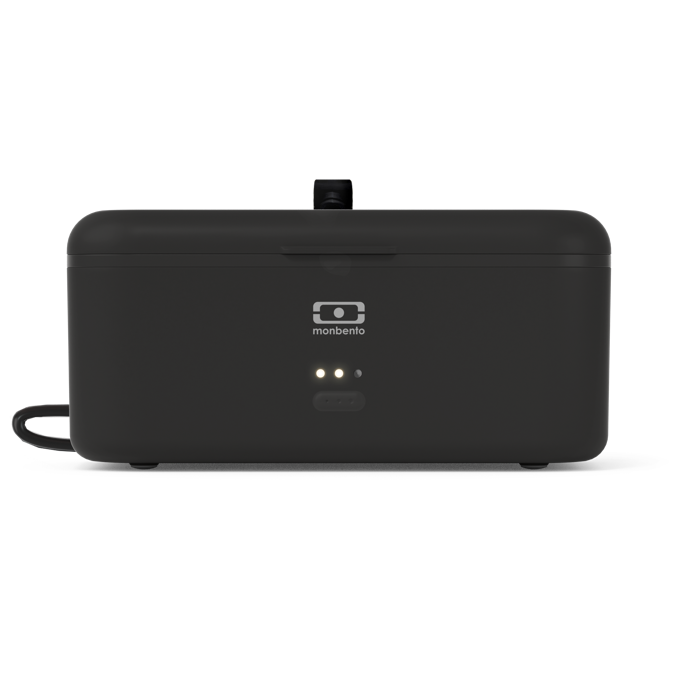 Efficient
---
The MB Warmer electric lunch box has 3 programs to be compatible with all your dishes and reheat them in 15 to 35 minutes, depending on their ingredients. Your meal is then kept at temperature for 1 hour.
Buy now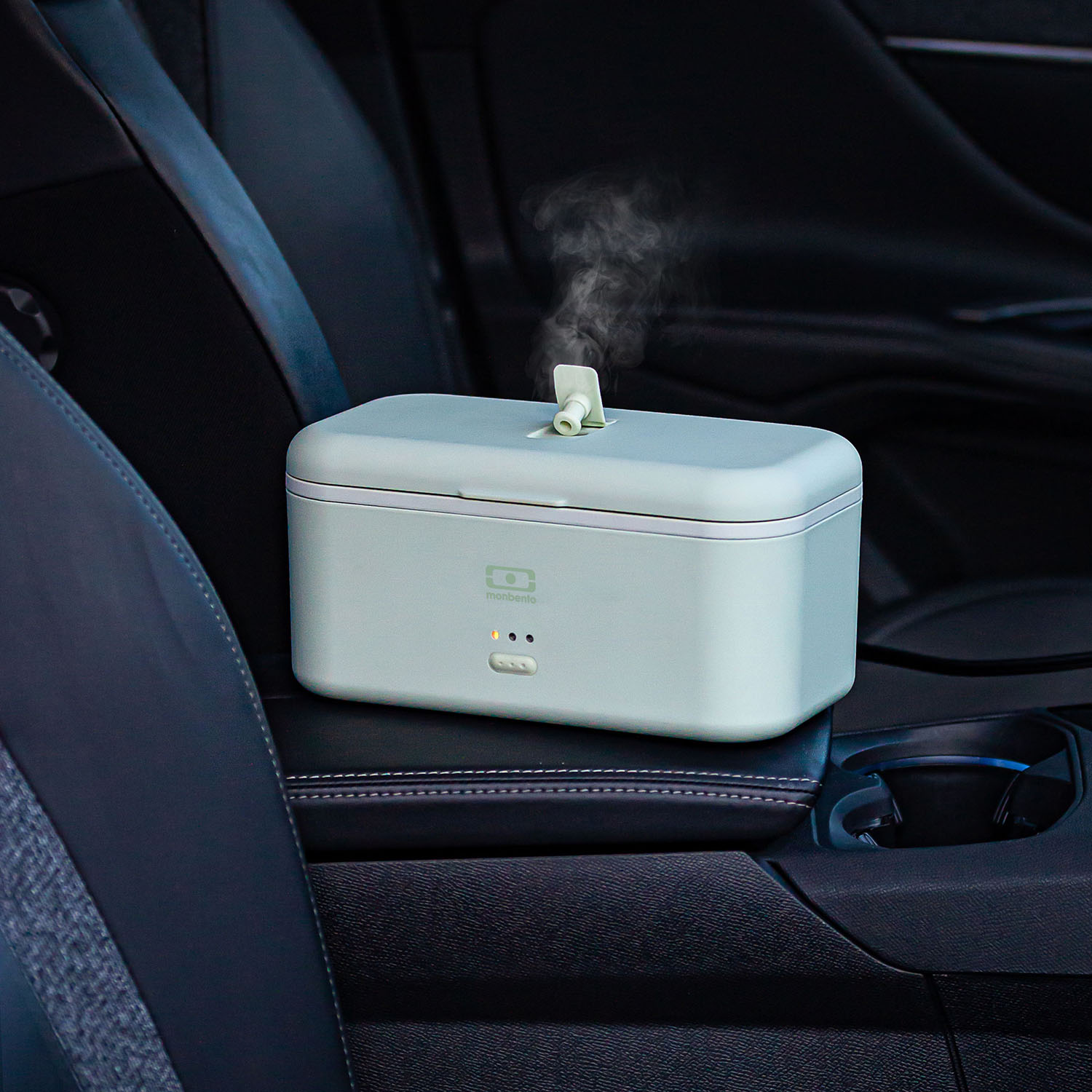 To go
---
At the office, on the go on in the car, your heated lunch box can be plugged in wherever you are (wall outlet or cigarette-lighter - expect a longer heating time when used in a car). To make it easy to transport, the MB Warmer is airtight and its power cord can be removed.
Buy now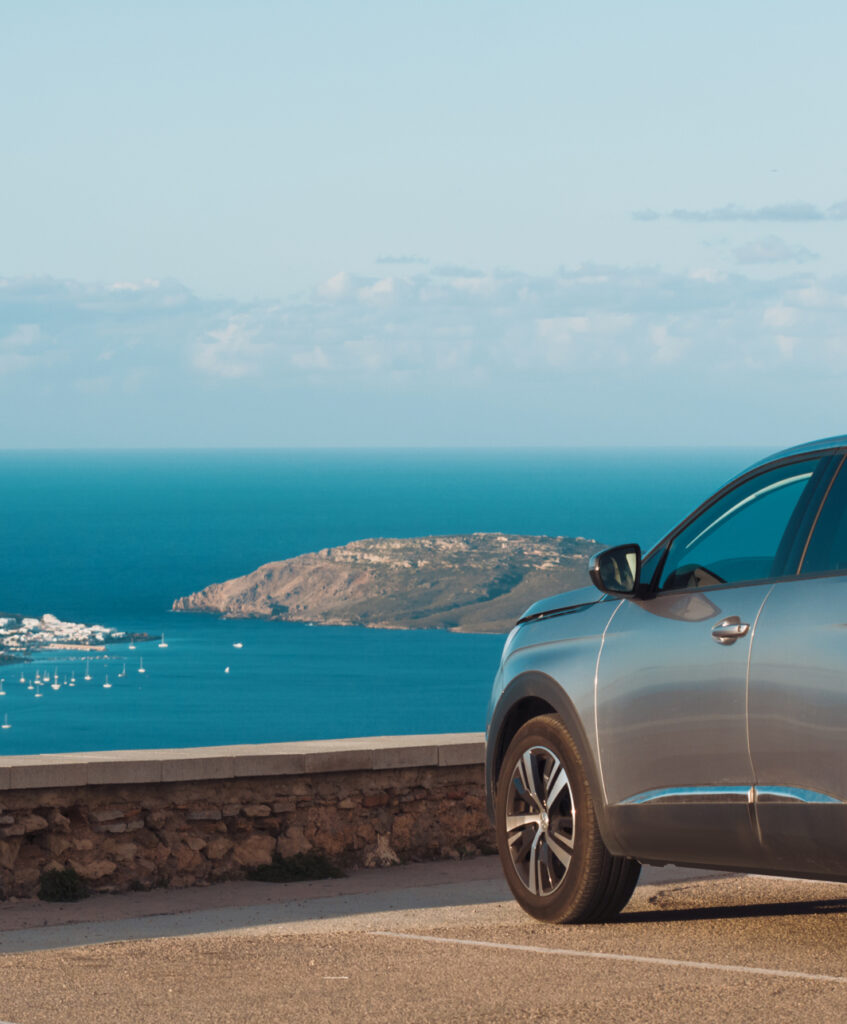 Quality comes first
---
As making your lunch breaks easier is our priority, we went further in our innovation approach to offer you an electric bento box that fits your needs.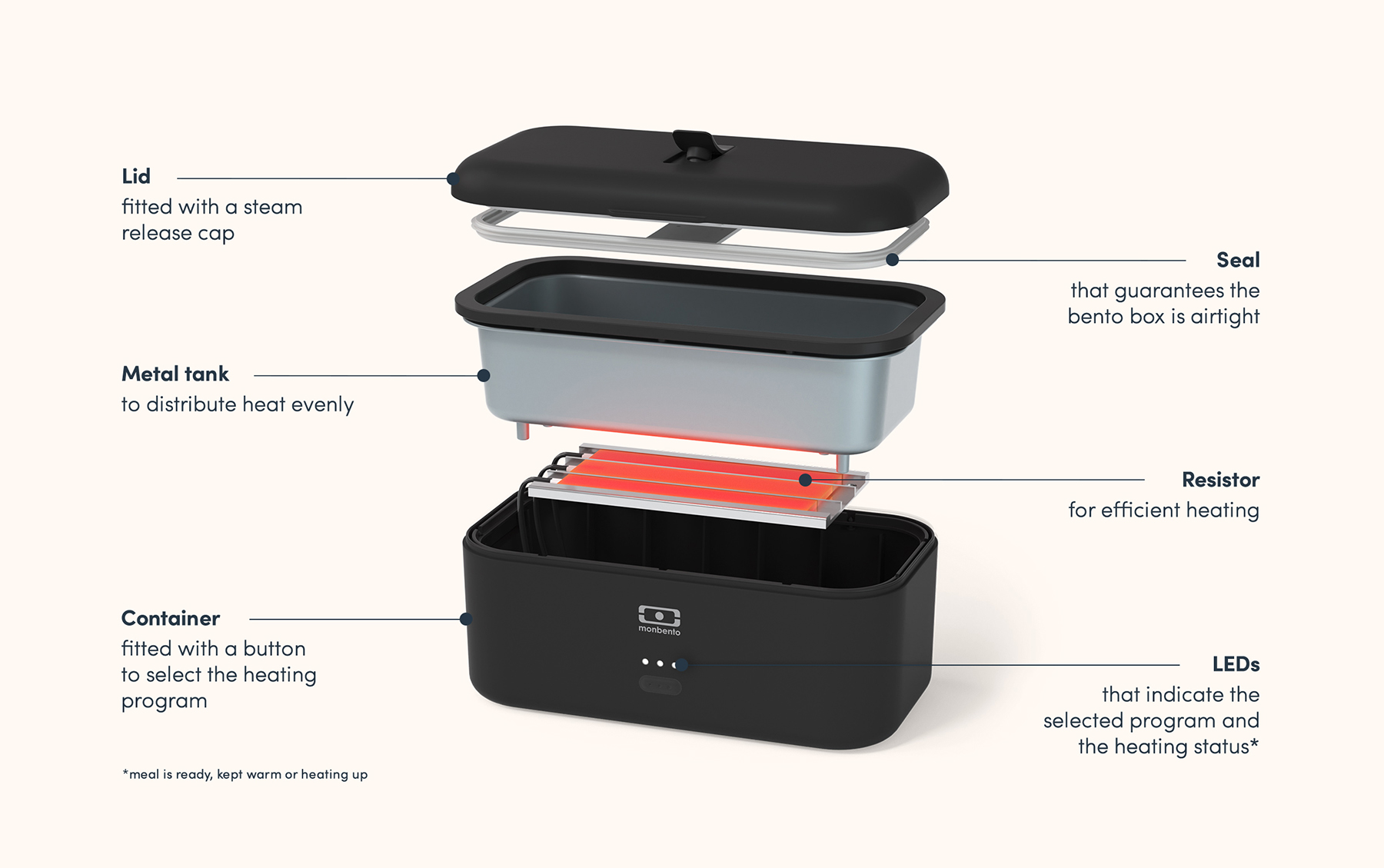 Buy now
3 heating programs for all your dishes
---
Enjoy meals that are as tasty and delicious as when you've just cooked them.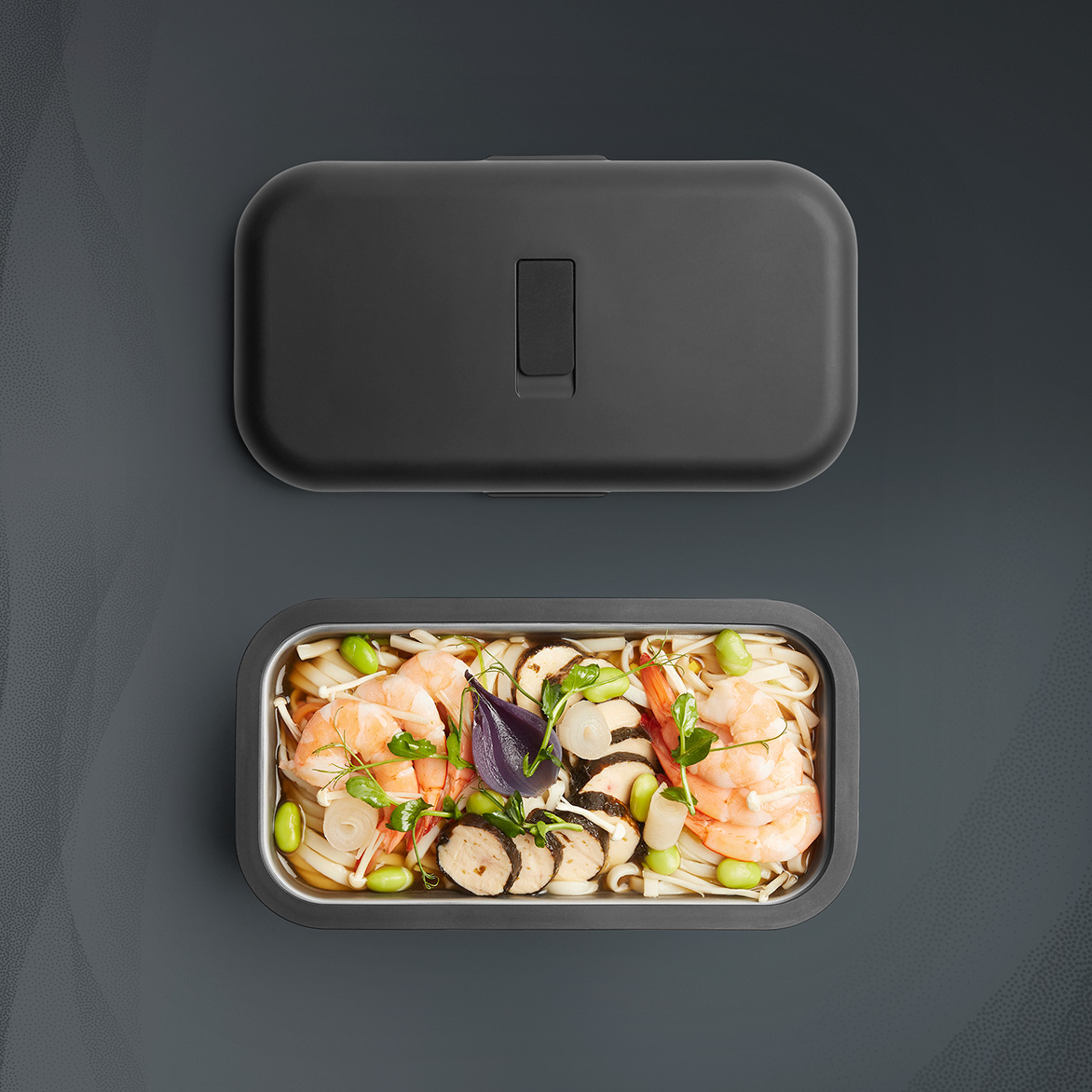 Program 1 • 15 min
Perfect for: small to medium-sized dishes, or broths and soups reheated on a power outlet.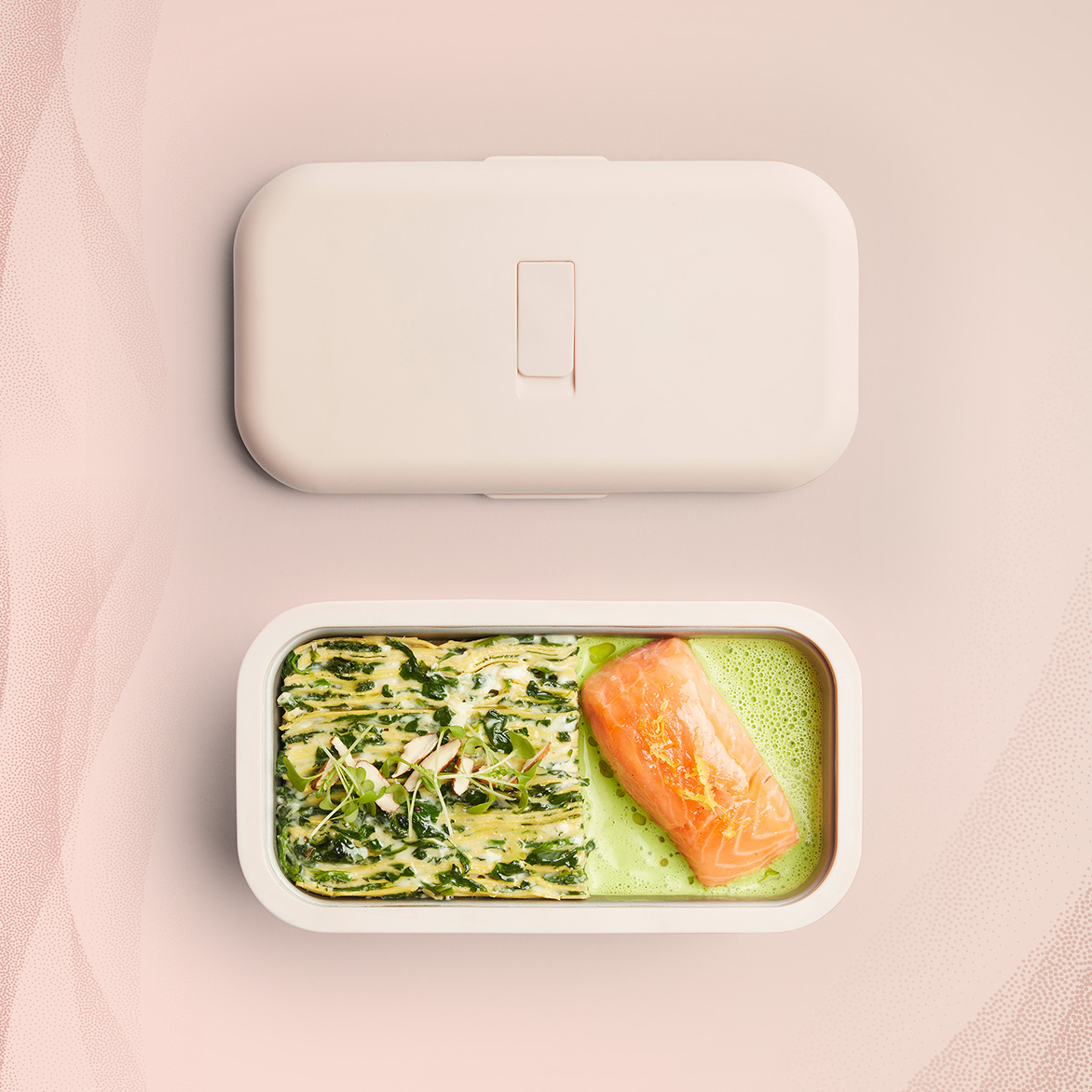 Program 2 • 25 min
Perfect for: medium-sized portions and light dishes like pasta with a sauce.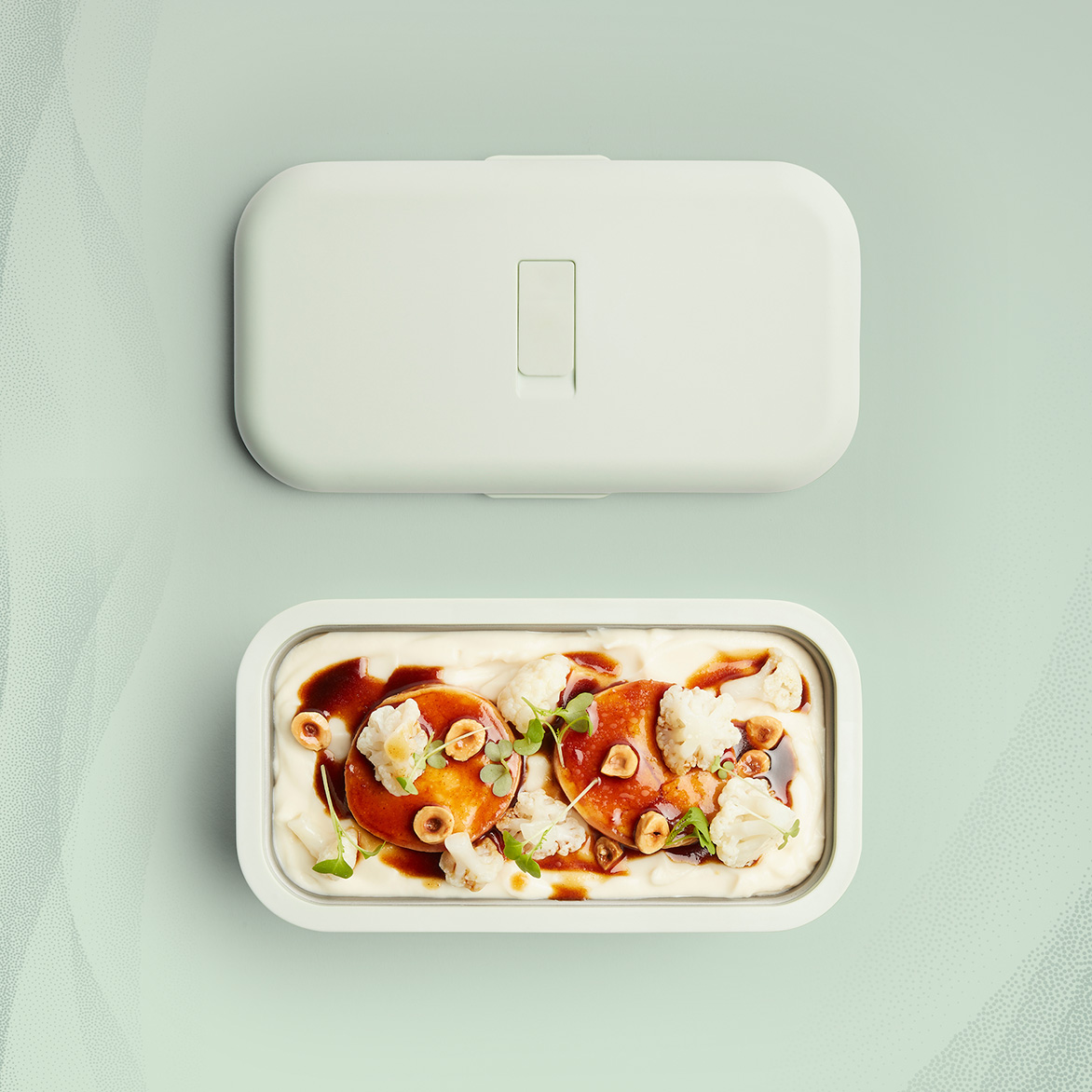 Program 3 • 35 min
Perfect for: larger portions and hearty dishes, such as risotto.
Buy now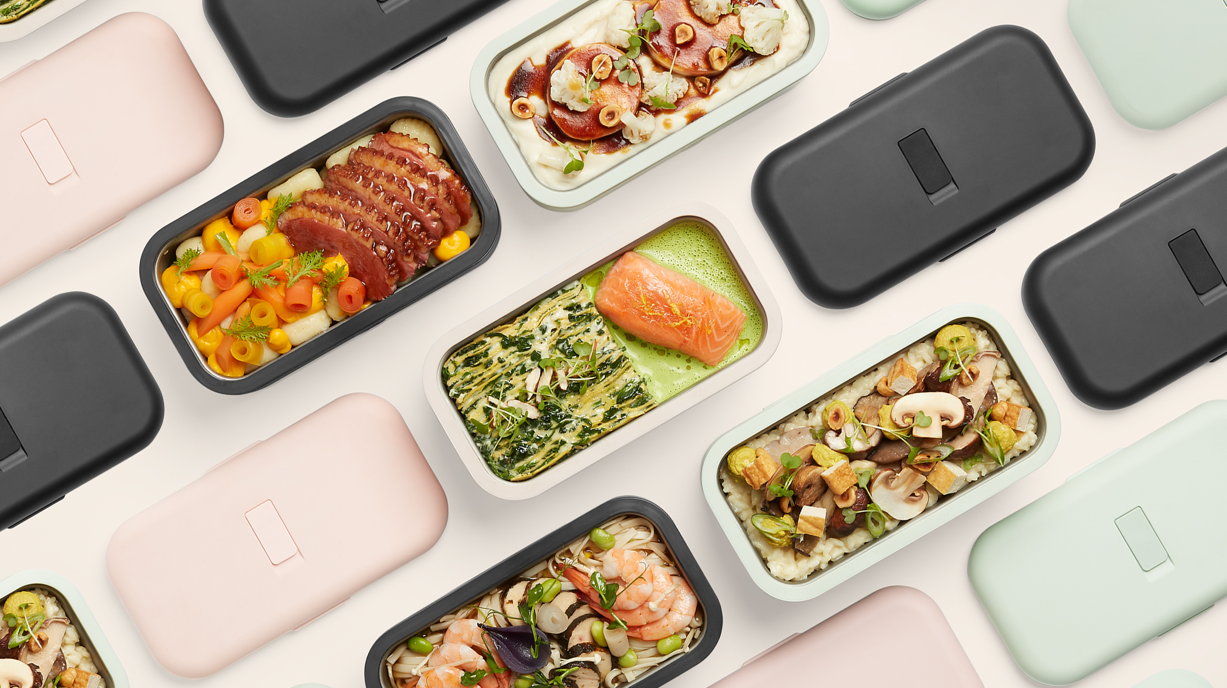 Want to learn more about the MB Warmer?
---
Download the instructions and starter guide of our electric heating lunch box.
Instructions
Starter guide