The MB Gourmet
---
The round-edged bento box Made in France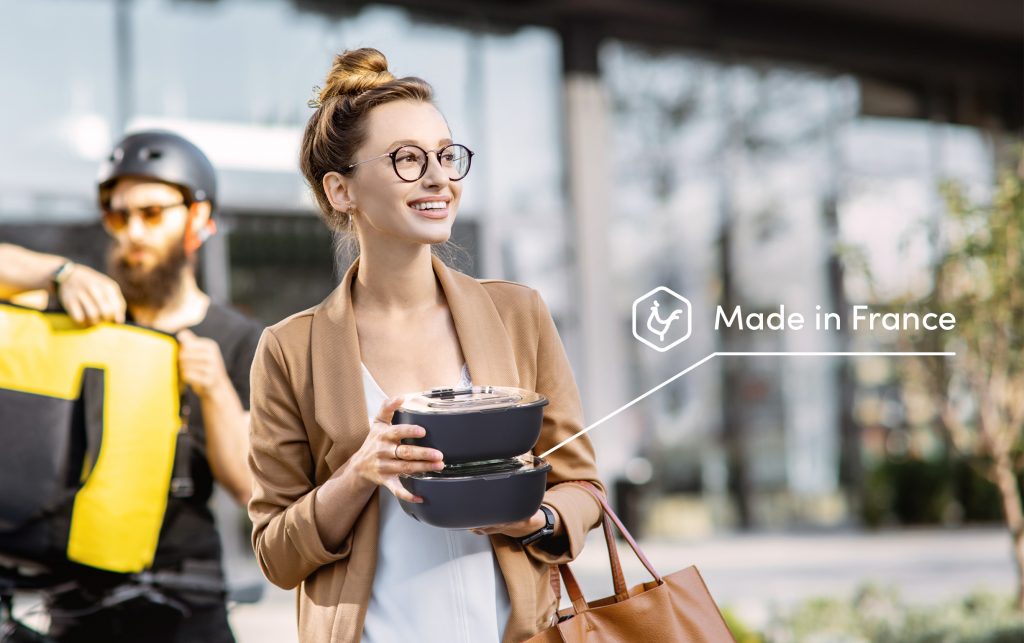 The restaurant industry is changing rapidly with:
• The rise of take-out and delivery,
• Laws limiting the use of disposable containers coming into force,
• Environmental awareness and general enthusiasm for local shops.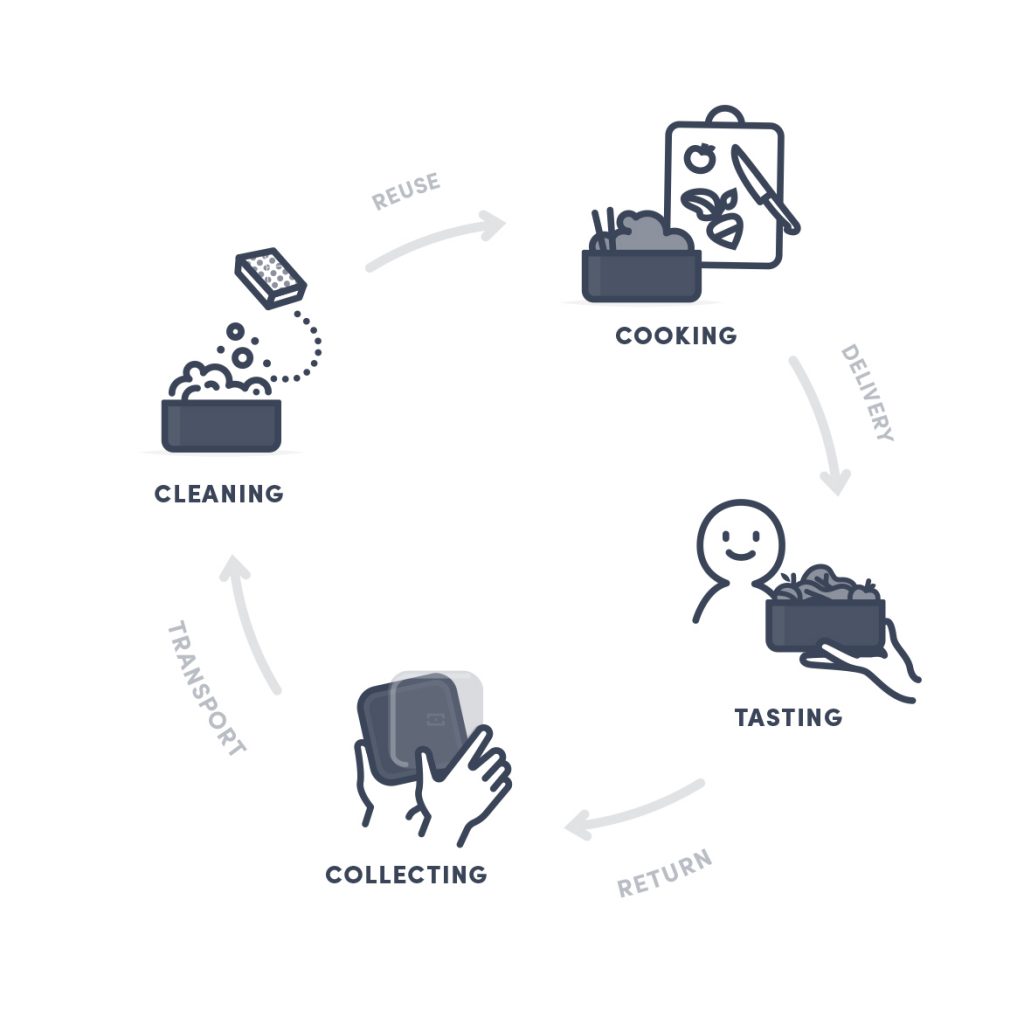 To help restaurant owners adopt reusable containers, monbento® has worked with them to offer a comprehensive solution that combines:
Durability
Lightness
Sturdiness
Airtightness
Recyclability
Transparency
Compatibility with: professional dishwasher, microwave, freezer
Easy setting up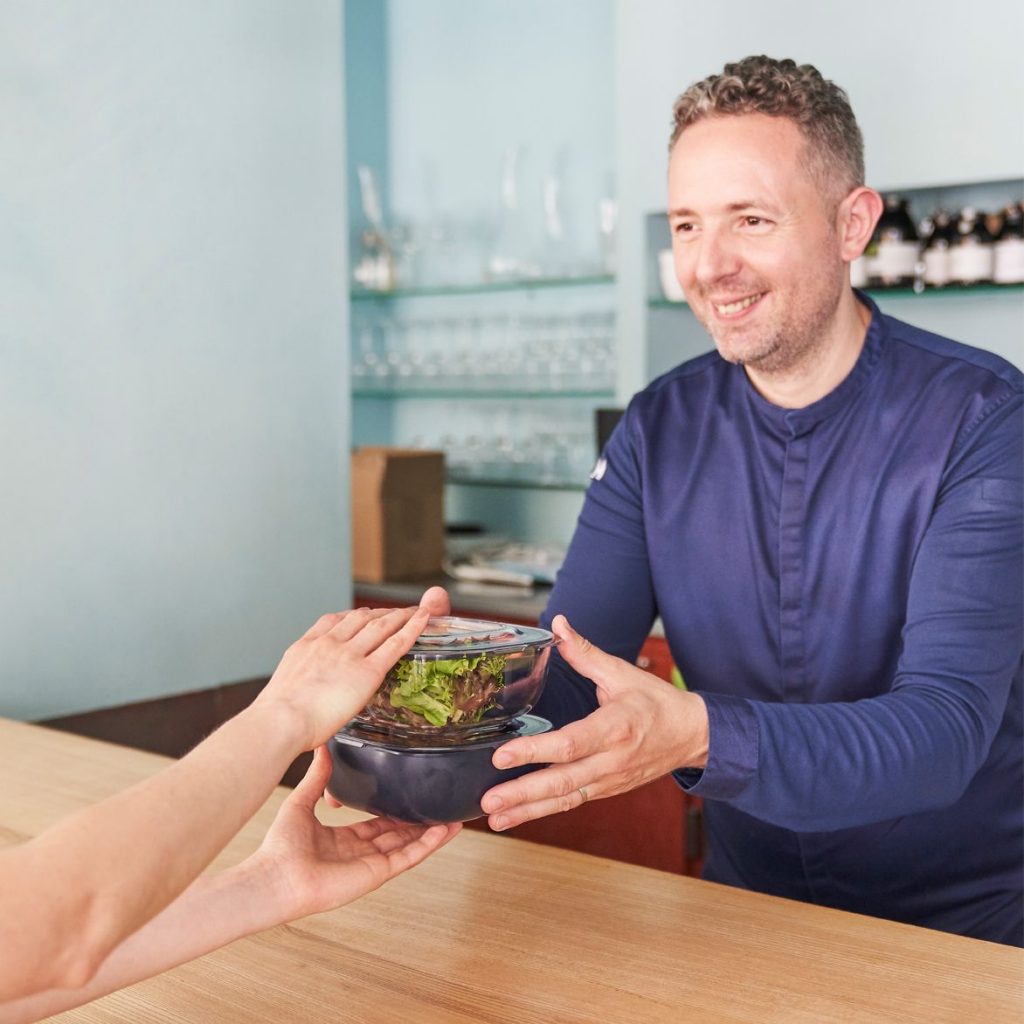 Considering all these expectations, monbento® has designed the MB Gourmet food container and has chosen the best partners to help the food industry adopt reusable and more environmentally friendly habits.
Quality materials
PP (food cup): highly resistant material
Tritan (lid and container): transparent, light and resistant
SEBS (bi-injected seal): optimal hygiene and airtightness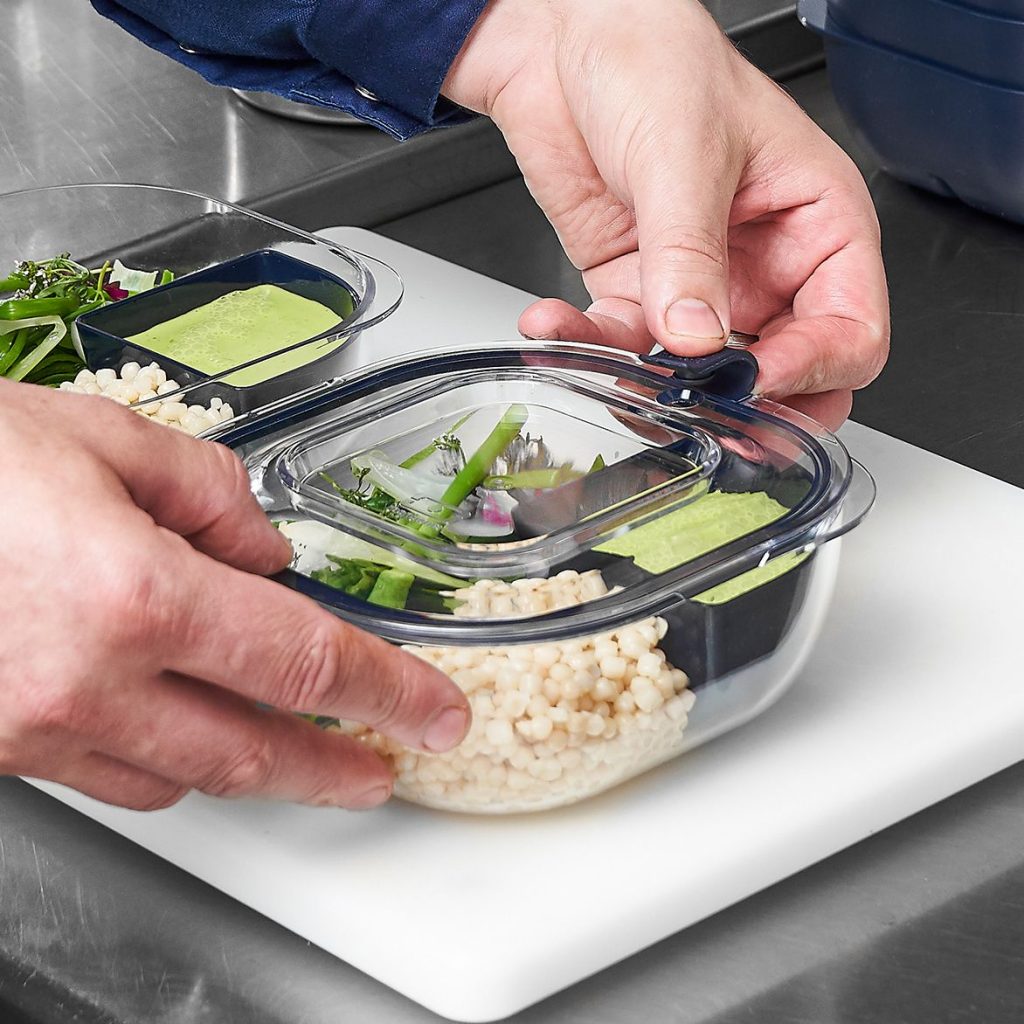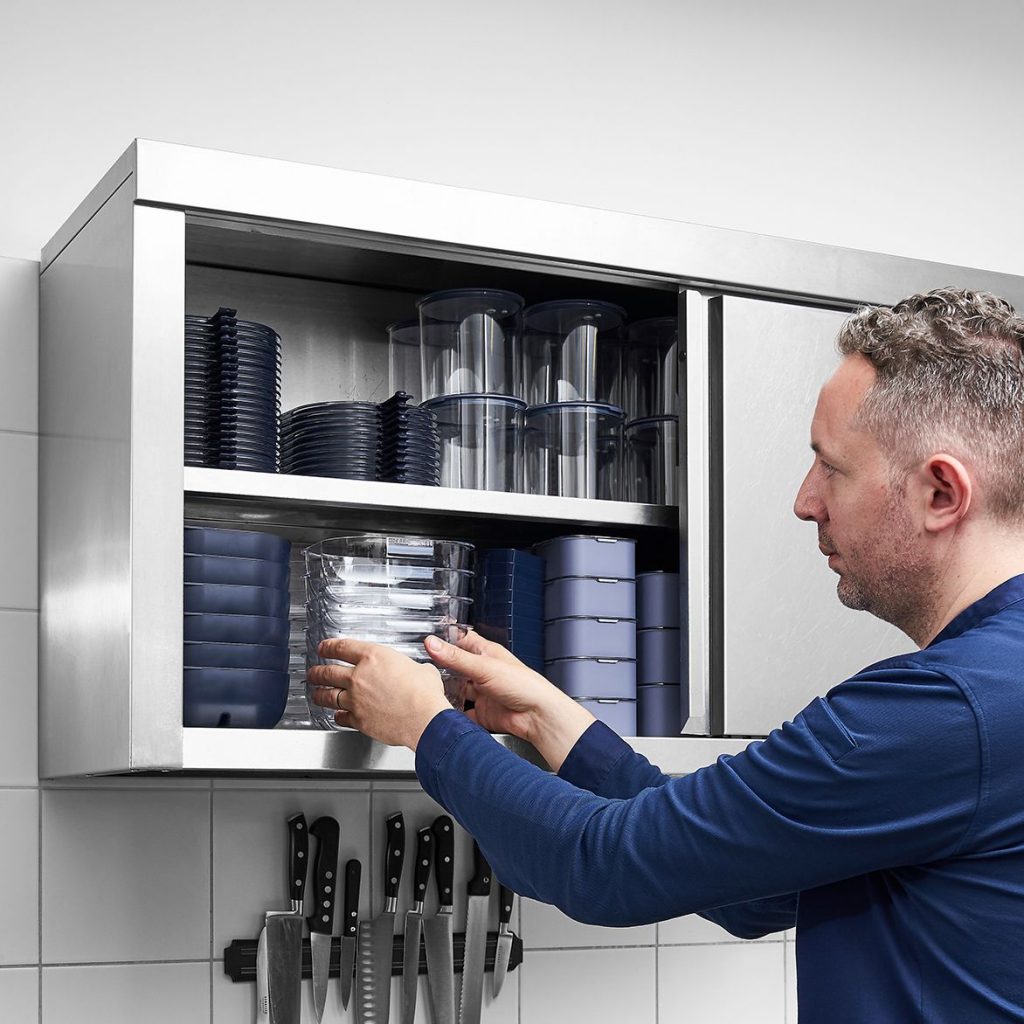 A well thought-out and elegant design
Transparent lid: whets the appetite
Nestable containers1, lids and food cups2: easy to store, convenient
Rounded edges: pleasant grip and safe handling
Slight divider and removable food cup3: compartmentalised meal
1 Containers nesting rate: 56%
2 Food cups nesting rate: 70%
3 Sold separately
Designed with and for the food industry
850 ml capacity: holds a complete meal
Dishwasher, microwave, freezer and refrigerator safe
More than 300 wash cycles guaranteed
Available in 2 colours: Deep Denim or Crystal (transparent)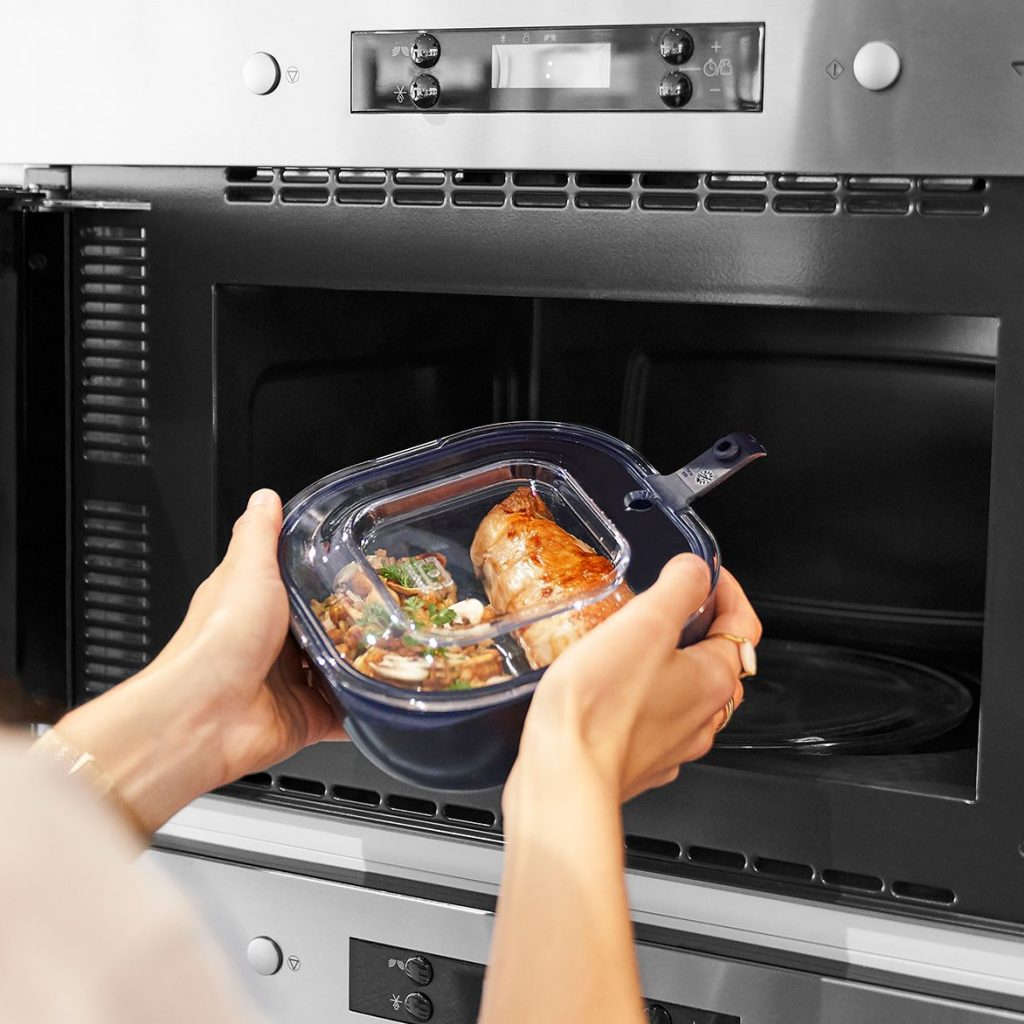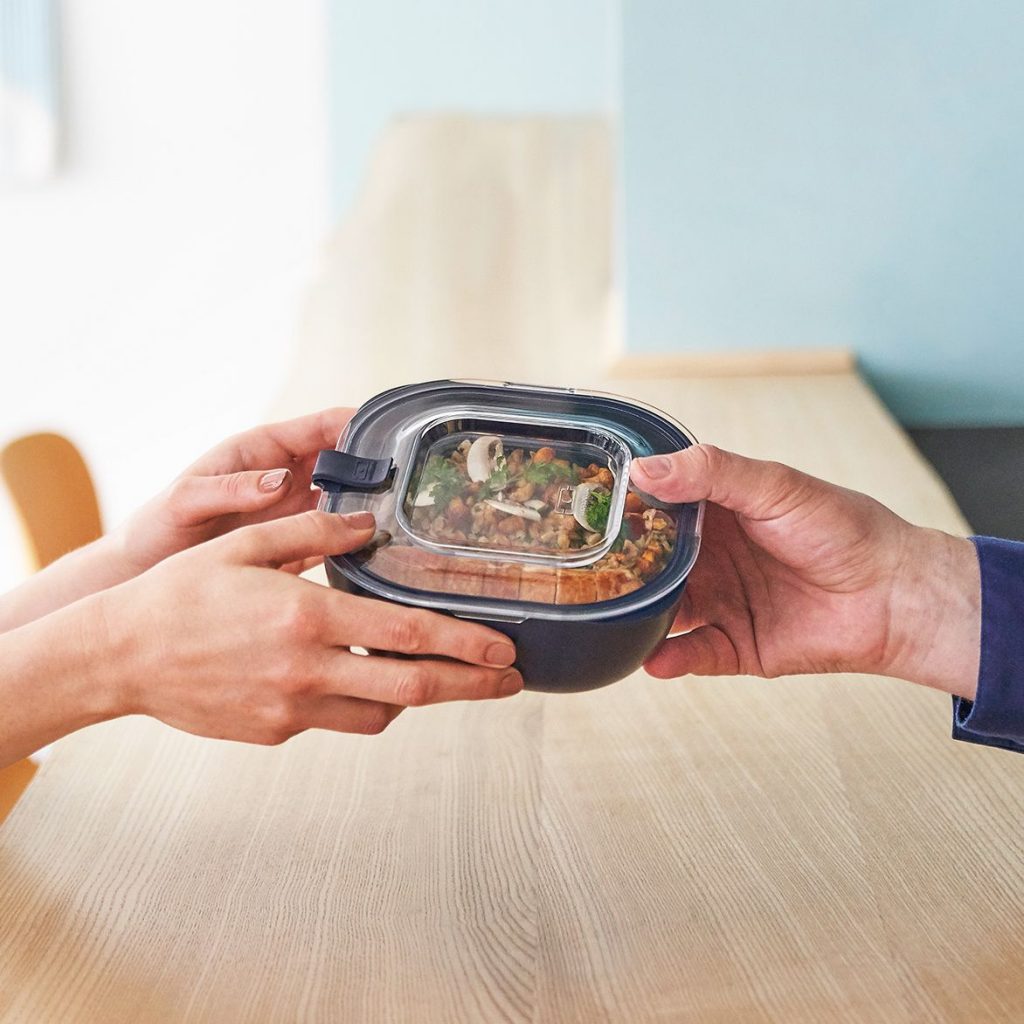 Produced in France
Made in Auvergne-Rhône-Alpes
Highlights the French savoir-faire
Close relationship with expert partners
Supporting restaurant owners more than ever, monbento® will present its monbento® Pro range at the Sirha exhibition in Lyon Eurexpo, France, from September 23 to 27, 2021.